Med Man Simulations, Inc., based in Boston, is one of the first companies to develop computer-based medical procedure simulation and instruction.
Gas Man®, its first product, was conceived and first written by James H. Philip, M.E.(E.), M.D., C.C.E., Professor of Anesthesia at Harvard Medical School, and Anesthesiologist and Director of Bioengineering in Anesthesia at Brigham and Women's Hospital in Boston. He is a Board Certified Anesthesiologist and Certified Clinical Engineer. Dr. Philip has been teaching anesthesia pharmacokinetics for several decades and is a frequent symposia speaker and visiting lecturer at medical schools and hospitals around the world. He can be reached at (617) 732-7330 or jphilip@medmansimulations.org
Jessica Weiss is the General Manager of Med Man Simulations, Inc., and can be reached at (508) 314-1103, or by fax at (781) 559-3069, or by email at generalmanager@gasmanweb.com
The Gas Man® software for Windows and Macintosh was designed and written by: H M Franklin Associates San Ramon, CA, USA (925) 735-8848.
Med Man Simulations Inc, Chestnut Hill MA, EIN  20-8805345
---
Biography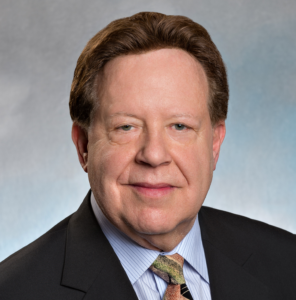 Dr. James H. Philip is an Anesthesiologist and Director of Bioengineering at Brigham and Women's Hospital and Medical Liaison for the Department of Biomedical Engineering, Partners HealthCare System. He is Professor of Anaesthesia at Harvard Medical School.
He holds Bachelor's and Master's Degrees in Electrical Engineering from Cornell University and the MD degree from SUNY Syracuse. Since Medical School, he has been affiliated with Harvard Medical system as Intern at New England Deaconess Hospital, Resident at Peter Bent Brigham Hospital, and Fellow in Bioengineering at Massachusetts General Hospital. He worked as a summer Research and Development Engineer for Hewlett Packard for seven years from 1965 to 1971. Dr. Philip is a Certified Clinical Engineer (CCE) and a Board Certified Anesthesiologist. He is a member of the Harvard Anesthesia Risk Management Committee and was co-author of the Harvard Anesthesia Monitoring Standard of 1984. He is a founding member of the Society for Technology in Anesthesia (STA) and served as its President from 1999 to 2000.
His career has focused on engineering the medical environment, especially anesthesia, to make it safer, more effective, and less costly. In recent years, he has focused on inhalation anesthetics because inspired and expired gas data is clinically important and is available after every breath. This is a perfect opportunity to engineer clinical practice through logical choice of drugs and techniques. His visiting professor visits usually include a Lecture, OR Teaching Rounds with Digital Photography, and a Lunchtime Workshop entitled "Lessons Learned in the OR Today". During OR Teaching Rounds, Dr. Philip photographs the anesthesia care process including photos of Vaporizer setting, Fresh Gas Flow settings, Agent Monitor Numerics, and Agent Monitor Trend Graphs. He also photographs the button presses required to place agent trend graphs on the monitor screen. During his Lunchtime Workshop he shows and describes his digital photos of the clinical cases of that morning. He focuses on opportunities for decreased cost and improved outcome. New, original Gas Man® simulations often augment this Workshop. He performed this "full" Visiting Professor visit 150 times since 1998.
Dr. Philip wrote Gas Man® which is a computer simulation, textbook, and learning environment that teaches students, clinicians, and researchers the kinetics and economics of inhaled anesthetics. He created a nonprofit corporation, Med Man Simulations, to distribute an further develop the program. In other Clinical Technology areas, he helped develp the first clinical CO2 monitor – Life-Watch™, and the first pump to offer IV Bolus plus Infusion, the Baxter-Bard InfusOR Syringe Pump. Dr. Philip published and patented the seminal measurement techniques in the Edwards Vigilance® CCO (Continuous Cardiac Output) Monitor. He also published and patented the seminal measurement technique Hydraulic Resistance which is monitored in the BD (FKA Alaris and IVAC) Signature Edition™ Infusion Pump. Dr. Philip was the Physician and Value Analysis member of the Brigham and Women's Hospital Task Force on Sharps Safety from 1999 to 2006. In 2017 Dr. Philip received the  Society for Technology in Anesthesia (STA) Gravenstein Award for lifetime achievement creating clinical technologic products and safety in anesthesia.
Until 2018, Dr. Philip was a clinical anesthesiologist 2 ½ days a week, specializing in Ambulatory Anesthesia. He devotes a great deal of his time to teaching how and why to apply technology to clinical practice. In 2005 he was elected Teacher of the Year by the 100 Anesthesia Residents and Fellows at Brigham and Women's Hospital.